When it comes to choosing the best dog food brands, you look for expert reviews such as this one. There are a ton of products out there and it's hard to know which option is right for your pets. We make it our business to provide you with the top picks for the best dry and wet dog food, as well as insider nutrition advice to improve the life of your dog. 
Quick Pick Top 3 Best Dog Food Brands
Editor's Pick
Best Grain-Free
Budget Pick
Hill's Science Diet
Orijen
Whole Earth Farms
✅ Developed by scientists and vets
✅ Alaso Offers products for puppies
✅ A wide selection of specialized foods
✅ Wet and dry options, as well as snacks and treats
✅ 90% meat-based
✅ Includes organs and multiple meat sources
✅ Has multiple types of fish, which are a good source of fatty acids and protein
✅ Low-glycemic carbs for easy digestion

✅ Reasonably priced
✅ Added supplements, vitamins, Omega 3 & 6, and probiotics
✅ Multiple options, including stages of life, grain, and no-grain
✅ Made in the U.S.A

CLICK FOR PRICE ⧁
CLICK FOR PRICE ⧁
CLICK FOR PRICE ⧁
Top 5 Best Dog Food Brands
There's a lot we love about Hill's Science Diet to make it our Editor's Choice for the Best Dog Food Brand. This company employs over 200 veterinarians, scientists, and researchers, meaning that your dog's food is backed by science. It's also a vet-recommended choice. Each dog food formula offered by Hill's Science has been scientifically-proven to benefit your pet's health, from improved mobility to healthy muscles, skin, coat, and digestion. 
There are 18 dry food options for adult dogs, including recipes for large and small breeds, an option for sensitive skin, and an option for sensitive stomachs, among other choices. There are three options in the Healthy Advantage line. Four types in the Ideal Balance line. Four in the Mature lines. And six choices for your puppies. 
You have around 30 options for canned dog food and a large selection of treats, made with a variety of flavors and ingredients for dogs of all ages and health conditions.
Lamb meal
Brown rice
Brewers rice
Whole Grain wheat
Whole grain sorghum
This product does leave a bit to be desired in the ingredient list, as other brands do provide better options. It's a bit surprising to see the use of inferior products, given that this brand is made by health experts. 
In comparison to the AAFCO guidelines, here's how Hill's Science measured up. 
| | |
| --- | --- |
| AAFCO recommendations | Hill's Science |
| 18% Crude Protein | 25% |
| 5% Crude Fiber | 10.6% |
| 5% Crude Fat | 14% |
| 6% Calcium | 0.80% |
| 5% Phosphorus | 0.67% |
| 6% Potassium | 0.80% |
| 6% Sodium | 0.26% |
| 50 IU Vitamin E | 743 IU/kg |
It also has a carbohydrate count of 44.6, 0.46 total Omega-3 fatty acids, and 3.53 total Omega-6 fatty acids. This brand does meet the minimum recommended protein but it is a bit low in calories at 270kcal/cup. The fat to protein ratio, which is an important factor to consider in your dog's food, is 57%.
Pros
Cones
✔ Developed by scientists and vets
✔ A wide selection of specialized foods
✔ Does have products for puppies
✔ Wet and dry options, as well as snacks and treats
✔ Veterinarian recommended
❌ No fruits/veggies
❌ Expensive
❌ Limited number of quality ingredients
Get Hill's Science Diet Now
Regardless of your dog's stage of life, our Editor's Pick, Nature's Science Diet, is sure to have a formula and flavor your pet is sure to love. It has been selected as Amazon's choice, and currently highly rated by Amazon buyers.  Check here for availability and price.
Whole Earth Farms is our Budget Pick for the best dog food brand. This brand is owned by Merrick Pet Care Company, which is well known for its high-quality pet foods. When you serve up a plate of Whole Earth Farms kibble, you can feel comfortable knowing that your pet will be eating a product that is made in the U. S., without animal by-products, artificial additives, corn, wheat, and soy. 
You have eleven flavors to pick from in the dry food category and fifteen different canned options. What we love about this company is that you can get grain-inclusive, or grain-free products, depending on your pet's needs. As well as products that are made for different life stages and pet sizes.
Chicken meal
Turkey meal
Brown rice
Oatmeal
Barley
The first five ingredients of this brand are promising as the first two are good sources of protein. When you have a protein that is made of meal instead of meat, you may think it means the product isn't as healthy. But protein meal actually provides almost 300% more protein than fresh meat, as it's dried, and therefore a higher concentration. 
Packed full of extra vitamins and supplements, this product will provide your pet with a balanced diet to keep his body working at optimal conditions. The manufacturer uses dried fermentation products to help with digestion and to keep your pet's digestive system healthy. 
But they also include ingredients that are a source of plant protein, like alfalfa and flaxseed, which can affect the overall protein percentage. You want the majority of your dog's protein to come from animals instead of these types of fatty acids.
| | |
| --- | --- |
| AAFCO recommendations | Whole Earth Farms |
| 18% Crude Protein | 26% |
| 5% Crude Fiber | 3.5% |
| 5% Crude Fat | 13% |
This product has a carbohydrate content level of 46% and a fat to protein ratio of 55%. And a calorie makeup of 348kcal/cup.
Pros
Cones
✔ Reasonably priced
✔ Multiple options, including stages of life, grain, and no-grain
✔ Added supplements, vitamins, Omega 3 & 6, and probiotics
✔ Made with multiple sources of animal protein
✔ Made in the U.S.A
❌ High plant protein ingredients
❌ The parent company, Merrick, has had numerous product recalls
❌ Not as many options compared to some brands
Get Whole Earth Farms Now
Plenty of review sites have done the work for you by reviewing this product, as we have, to ensure that this product deserves its spot on the list. It is Amazon's Choice pick. Overall, you're getting a great product for a reasonable price, without having to make sacrifices on quality.  Check here for availability and price.
Orijen tries to create food that resembles a natural wild canine diet. The company considers this a "biologically appropriate" approach that is used for each product they sell. What this means for your dog is that his food will be 90% meat. All Orijen dog foods are grain-free, meaning that this brand is more expensive than other dry dog foods. 
Unfortunately, Orijen only makes dry dog food, and they have a limited selection of products. You have eight options to choose from, but there are formulas for different life stages – puppy, adult, senior. They even have dry food options for your felines. As well as all-meat dog treats.
Deboned chicken
Deboned turkey
Atlantic flounder
Whole eggs
Whole Atlantic Mackerel
When you look at the ingredients list, you might be impressed. Four of the five ingredients are animal-based proteins. However, you should remember that whole meat contains a lot of liquid. Once these products are cooked, the actual amount will be considerably less. This means that you might not have 90% of meat anymore. 
Fish, especially species like Mackerel, are a good source of protein, fish oil, and omega-3 fatty acids. Seeing that you're getting two different types of fish, in addition to chicken and turkey, will make you and your pet happy. Omegas help keep your pet's coat shiny and healthy and are good for your dog's overall health. 
This brand also uses four different sources of animal organs, which should help account for the 90% meat. But raw organs are almost ¾ made of water, so once these are cooked, there's not much left.
Non-Meat Protein
So where is all the extra protein coming from? As stated, this is a grain-free product, which means that the manufacturer has to use some type of ingredients to mimic what grains do, such as lentils, pinto beans, green peas, navy beans, and chickpeas. All of these are considered legumes, which are made up of 25% protein.
In addition, Orijen keeps their dog food healthy by using carbs that are low-glycemic and easy to digest like pumpkin, kelp, leafy greens, apples, carrots, sunflower seeds, mixed tocopherols – probiotics that help gut health – and chicory root. Only one supplement has been added to this product, and that's Zinc. Every other nutrient and vitamin occurs naturally from the ingredients. 
| | |
| --- | --- |
| AAFCO recommendations | Orijen Original |
| 18% Crude Protein | 38% |
| 5% Crude Fiber | 6% |
| 5% Crude Fat | 20% |
| 6% Calcium | 1.2% |
| 5% Phosphorus | 0.9% |
This brand also has a carbohydrate content of 29% and a fat to protein ratio of 44%. Each cup contains 449 kcal. Orijen Original also has 3.3% Omega 3 fatty acids, and 0.8% Omega 6 fatty acids.
Pros
Cones
✔ 90% meat-based
✔ Only one added supplement – all other nutrients are provided by ingredients
✔ Includes organs and multiple meat sources
✔ Has multiple types of fish, which are a good source of fatty acids and protein
✔ Low-glycemic carbs for easy digestion
❌ Fewer options to pick from
❌ Includes multiple types of legumes, which the FDA has addressed concerns about in regards to grain-free foods
❌ More expensive
Get Orijen Original Now
Orijen considered as Amazon's Choice for best dry dog food. If you have an active dog that needs a lot of energy, you may want to talk with your vet about switching to Orijen, which is almost completely meat-based.  Check here for availability and price.
Blue Buffalo has a reputation for being the best wet dog food brand. And with its extensive collection of flavors and formulas, it's easy to see why it's such a fan favorite. You have four product lines to pick from Freedom, Basics, Wilderness, and Life Protection Formula.
And each line has a whopping number of choices.
Freedom (Grain-free line) – 10 recipes
Basics (limited-ingredient formulas) – 9 recipes
Wilderness (Packed with Meat & Grain Free) – 30+ flavors
Life Protection Formula (Meat-first Life Stages) – 45 options
Blue Buffalo also has a large selection of dry dog foods for every stage of life and breed size, from toy up to large breeds. You are guaranteed to find a product your dog, or cat, loves, at a price point that won't hurt your feelings too bad.
First Five Ingredients in Blue Buffalo Homestyle Recipe Chicken Dinner
Chicken
Chicken broth
Chicken liver
Carrots
Peas
The great thing about Blue Buffalo is that they aren't stingy with the fruits and veggies. They use ingredients like blueberries and cranberries to provide antioxidants, and plenty of Vitamin supplements like B1, B2, B3, B5, B7, and B12.
This product contains wholesome grains like brown rice, barley, and oatmeal to provide fiber and carbohydrates in place of fillers like corn, wheat, or soy. And it never contains chicken/poultry by-product meals or artificial flavors or preservatives.
| | |
| --- | --- |
| AAFCO recommendations | Blue Buffalo |
| 18% Crude Protein | 39% |
| 5% Crude Fat | 27% |
Canned dog food has more moisture than dry dog food, which is one of the benefits of supplementing your pet's diet with wet food when they aren't consuming enough water. Blue Buffalo has a moisture content of 78%. The calorie content is 451 kcals/cup. You get fat to protein ratio of 71%, which is higher than most brands. As well as 26% carbohydrates.
Pros
Cones
✔ huge assortment of options
✔ Made with real meat 
✔ Options for all life stages/medical conditions/breeds
✔ Full of fruits and veggies, unlike most wet brands
✔ Rice and barley grains instead of corn and wheat
❌ Wet food diets can cause dental problems
❌ Higher fat to protein content
❌ More expensive
Get Blue Buffalo Now
It's important to remember that strictly soft food diets can cause dental problems. And if you have a large dog, using only wet food can cost you a fortune. But, if you've got an older dog that can't eat hard food, or if you're just wanting to reward your dog with a treat or a topping for his kibble, Blue Buffalo might be the brand for you.  Check here for availability and price.
Canidae is a family owned company based out of California that produces food for dogs, cats, and even horses. So it's safe to say they know a thing or two about high-quality products. Although it's unclear where these foods are made. The dog food line caters to canines in all life stages, including specialty products for puppy, senior and overweight dogs. 
Canidae has three different product lines for you to choose from, meaning they should have something to suit all your pet's needs. Canidae Grain Free Line has 12 dry dog foods. Canidae Life Stages has 6. And there are 6 types of Canidae Under the Sun, which is a grain-free dry dog food made with only one type of protein.
Canidae has such a wide selection for every type of dog.
4 grain-free options for small breeds
5 grain-free choices for all life stages
2 dry dog foods for puppies
1 dog food for senior dogs
1 dog food for weight management
5 single protein choices
1 large breed single protein dog food
5 foods made for All Life Stages
First Five Ingredients In Canidae All Life Stages Dry Dog Food
Chicken meal
Turkey meal
Lamb meal
Brown rice
White rice
You start off with multiple sources of protein – chicken, turkey, lamb, and fish meals – which make this a great option for active dogs who need a lot of energy. This option does not contain corn, wheat, or soy, so it's safe for dogs with food allergies. Instead, the company uses rice, which is a great source of fiber, protein, and carbs.
This product is packed full of vitamins and nutrients, including HealthPLUS Solutions, which is a trio of glucosamine, probiotics, antioxidants, and Omega-3 and Omega-6 fatty acids. The fat to protein content is 49% and the carbohydrate count is 44%. It has 0.50% Omega-3 and 3.70% Omega-6. And one cup contains 468kcal (calories). 
| | |
| --- | --- |
| AAFCO recommendations | Canidae |
| 18% Crude Protein | 24% |
| 5% Crude Fiber | 4% |
| 5% Crude Fat | 14.5% |
Pros
Cones
✔ Multiple product lines to meet different needs
✔ Quality protein sources
✔ Grain-free options
✔ All life stages, puppy, senior, overweight, and allergy sensitive options available
✔ Has HealthPLUS Solutions
❌ Unknown manufacturing locations
❌ Can be pricey
❌ Limited variety of flavors for senior and overweight dogs
Get Canidae All Life Stages Now
Overall, we feel that Canidae is a great company that offers plenty of options for all types of dogs. Most brands don't cater to specialty markets like senior and weight management, so if you're in the market for a dog food to meet these needs, Canidae might be for you.  Check here for availability and price.
What To Look for in a Quality Dog Food Brand
When shopping for dog food, the first thing you should do is look at the ingredients list. The top five items are the most important. The first thing on the list should be a protein source made with real meat or meat meals instead of scraps and meat byproducts.
You also want to look for fruit and veggies, grains, and other vitamins and nutrients. The best brand will have balanced carbs and fresh ingredients. And will not contain preservatives or artificial colors or flavors. 
Formulas that are rich in Omega 3 and 6 fatty acids are a great choice for dogs that have dry skin or need a boost to their immune systems. You should also consider the fat to protein ratio and that there is less than 5% total crude fiber content, as recommended by the AAFCO.
Some brands add in prebiotics and probiotics like lactobacillus acidophilus, which helps balance your dog's digestive system. If you have a dog that gets an upset stomach a lot or who has allergies, you might want to look for a brand that includes extra supplements.
A Good Dog Food Brand Adheres to AAFCO Guidelines
The nutrition content is also important. You want to make sure your pet is getting the proper balance of fat to protein and the right vitamins and nutrients. Check the bag to see if the company includes an AAFCO safety logo. The American Association of Feed Control Officials (AAFCO) sets the standards for what should, and shouldn't, be included in your dog's food. 
Although these standards are more like "advice" than "requirements". Companies do not have to be AAFCO approved to produce dog food. You might see an NRC (National Research Council) certification instead. Both of these labels mean that your pet's food will be nutritious and safe.
The AAFCO also has regulations for essential minerals you want your dog food to contain, such as copper, which should be more than 7.3 mg. However, more than 250 mg can be harmful. These minerals are usually in a chelated form, which means that minerals like copper are chemically connected to an amino acid or complex sugar, such as a polysaccharide.
You'll see ingredients like copper sulfate and zinc proteinate, both of which are necessary for your pet's health, on the nutritional label. Other minerals you want are manganese, chloride, and calcium. These can be added as supplements or as a result of fruits and vegetables. 
The Dog Food Brand You Pick Should Be Personalized for Your Dog
The breed of your canine, as well as the dog's age,  will determine which formula type you'll need. If you have a small puppy, you don't want to give her food that's meant for large breeds. The bigger pieces can be a choking hazard. The same goes for small breeds like teacup Yorkies and Chihuahuas. 
If you have a dog that is more active, you'll want a brand that has higher protein. If your dog has a sensitive stomach, you may want to go grain-free. As always, it's best to discuss any medical conditions with your vet before making a switch to products like grain-free. 
There have been some concerns regarding the safety of these foods. Unless you have a doctor's orders, it's better to stick with dog food brands that contain grains, which are an essential part of your pet's diet.
Types of Formulas
Growth & Reproduction – for puppies, pregnant dogs, and lactating mothers
Adult Maintenance – for dogs over the age of one year
All Life Stages
Supplemental
Unspecified
At the End of the Day …
There are a lot of great brands out there and this list does not adequately cover all of them. But out of all them, these are our five favorites. If you're still having trouble deciding, don't forget that our Editor's Choice is Hill's Science Diet. Recommended by veterinarians to be the best dog food brand for your pet.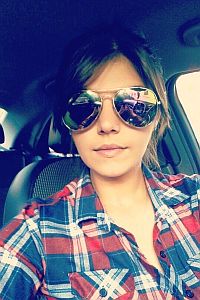 Kassidy Shepperd is the editor in chief for Canine-Prime.com. She is is a dog lover/trainer, a freelance writer and a volunteer at many pet rescue and shelter centers. Kassidy is based in Colorado and regularly writes for dog related magazines and blogs.