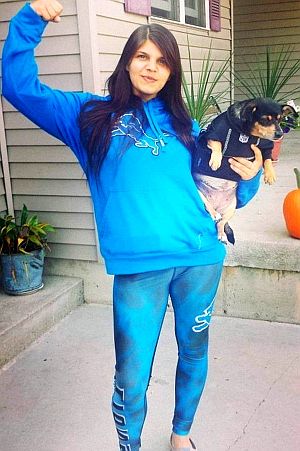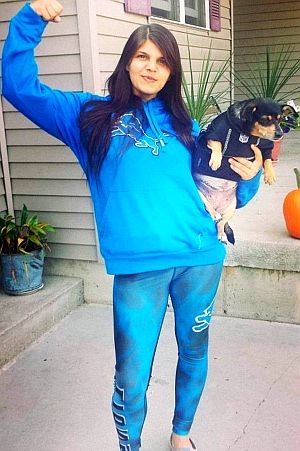 Welcome to canine-prime

My name is Kassidy Shepperd and as a dog trainer, I firmly believe in making dog training humane and fun for both the dogs and the owners.
Good training can make a great difference in the relationship that bonds dogs and their owners. Without this professional training, the relationship can become frustrating with dogs not doing as they are told. However, by investing in a good training regime, owners will see a great transformation in their animal behavior.
I feel that training should be fun for both people and their dogs. If I can be the person who improves the life of an animal or a pet and help them live happily forever after, then I've achieved my goals as a human pet trainer. I make it my mission to ensure you and your dog enjoy many happy years together.
My experience with dog training has given me the skills necessary to humanely and effectively train a dog while preserving that spark that makes him so special. I regularly attend yearly seminars to stay up to date with the latest and best ways to train dogs in fun and effective ways. I have joined several Dog Associations and am an active member in many of them. These Dog Associations are great resources. I also often volunteer with dog rescue missions.
What to Expect
In this website, you will be armed with the necessary knowledge to better understand what your dog is trying to say to you. It doesn't matter what your goal is; whether you want to have a brilliant family pet, a trained therapy work dog, or just a better behaved dog that you can take with you anywhere, those goals are achieved through proper training. There's no pet-based problem that can't be solved with the right training and a healthy dose of patience.
You should never harm your pet in an attempt to get the desired behavior. It's not something I would ever recommend. Training is something that should be enjoyed by pets and humans alike.
Why Choose Canine-Prime.com?
Canine-Prime.com was founded with a simple mission to offer comprehensive and complete online resources for dog owners around the world.
I wanted to build a website where information about how to care for dogs and train them is laid out simple and complete, easily accessed from one single location so dog owners don't need to search the entire internet to get their questions answered.
I want to make this website the one-stop destination for anyone who is interested in owning dogs or has any questions on how to care for them.
A Word About Our Products Review Process
We thoroughly research products and services when putting together an article or review about it. On top of that, we do rely on first-hand knowledge and experience in the products and services that we talk about whenever possible. If the product is not immediately available then we look at the feedback offered by real customers that use the products or services and rely on their experiences and feedback.
If we ever refer you to a product through affiliate links the price you get for the product is exactly the same as it would have been without the affiliate link. You don't have to pay more for the product/service by clicking through our link. We also don't factor any affiliate compensation into our decision to feature products and vendors in our reviews. We are proud to offer nothing but the best unbiased reviews!
Please Feel Free to Leave any Questions or Feedbacks You Have
I hope that you find this website informative and useful. I'd love to know more about what you think and I'm interested in your feedback and corrections, as well as any other tips or ideas you might have.
If you've got any questions or feedback, then please don't hesitate to contact us or engage with us on our Facebook Page.
Thank you for visiting our site. And please visit our privacy policy and disclaimer pages.

All the best!