Who can survive without water? All living things need water, your dog included. So if you need to leave for the office everyday, here's a very helpful do-it-yourself tip for creating a self-filling dog water bowl. You will never have to worry about your dog's drinking water again.
What you need:
2-inch thick wood for the base
2 inches x 4 inches wood for the stand
2-liter plastic soda bottle
3 inches or 4 inches nails
double-sided tape
drinking bowl
How to assemble your self-filling water bowl:
Choose a piece of wood for the base that is just a little bigger than the base of the drinking bowl.
Cut the wooden water bottle stand to fit your 2-liter plastic soda bottle.
Fix the water bottle stand to the wood base with a couple of nails.
Cut a double-sided tape about the length of the water bottle base/holder. Also put a double-side tape on the soda bottle. Attach it on the tape in the water bottle base/holder.
Fill the drinking bowl with water. Next, fill the soda bottle with water and dip it about an inch in the drinking bowl with water. You'll see that the water does not spill if the bowl is still filled.
See more of this DIY water drinking bowl here: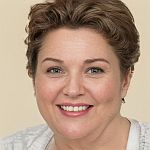 Molly Wilson  is a blogger, with a passion for animals, social media and writing. She is a wife and a mother. In her spare time, she enjoys traveling and spending time with her kids and her two dogs.