The average cost to board a dog is between $30 and $80 a night. Cost will vary based on factors like your location; the kennel you choose; the size of your dog; the length of your pet's stay; and the type of boarding that you choose. (Expect to pay more in a big city or a small town with fewer options). In this article, we'll explore the question about the average cost to board a dog and guide you through what it, usually, takes to take care of your dog while you enjoy your vacation.
Average Cost to Board a Dog
Dog Boarding Rates
Some dog boarding facilities allow for short-term boarding. The average rate for a full day is between $20 and $35. Or you could pick a four-hour option for $15. If you're only planning to board your dog for the day and pick them up before you return home, ask about the pickup rules. In some facilities, they charge you for overnight boarding if you have not picked up your dog by a certain time.
| | |
| --- | --- |
| Period | Average Cost |
| Half Day | $15-$20 |
| 1 Day | $20-$35 |
| 1 Night | $25-$50 |
| 1 Weekend | $75-$100 |
| 1 Week | $140-$180 |
| 1 Month | $500-$800 |
Some locations offer discounts for the length of stay. You might even be able to find a promotion like stay three nights, get one night free. Also, ask about discounts for multiple dogs.
If you need longer boarding, you'll pay around $150 a week or $500 for a whole month. There are some areas where you can find boarding as cheap as $25, although you may not have this option in your location. Or you may pay around $85 for luxury boarding. Do your research on dog kennels in your area and compare the prices. Be sure to read reviews too. You don't want to make the wrong choice and leave your pup in bad hands.
Make The Most of Your Kennel Trip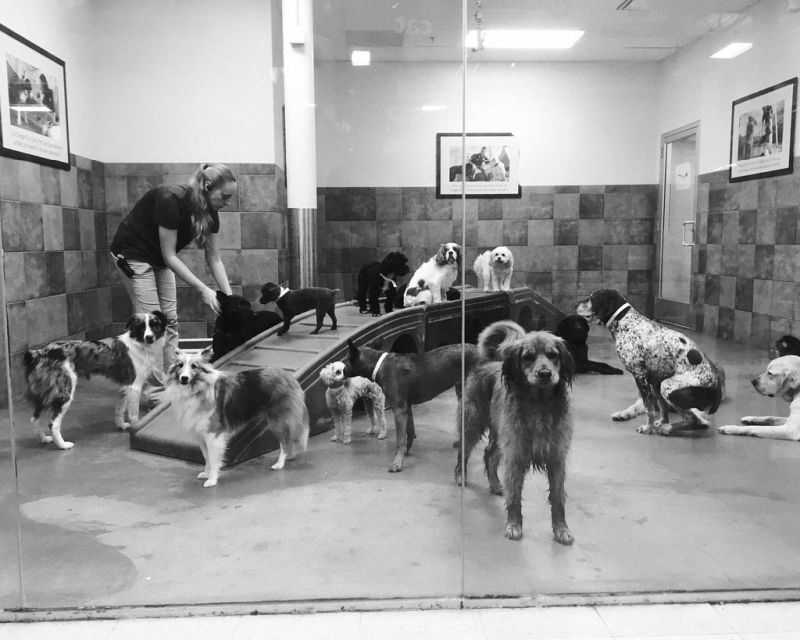 If you're feeling guilty about having to board your dog, kill two boards with one stone. Look for ways to make the trip a positive experience for them, as well as tackle things like grooming or obedience training. That way you won't have to send them away a second time. Many kennels offer extra features for additional costs.
If your pet likes to be pampered, you can pay extra to receive a larger kennel, up to 8×10. The basic kennel size is 4×4. Many kennels also offer services like grooming, which means your dog will come home looking years younger. Typical grooming consists of shampooing, nail trimming, and anal gland expression.
While your dog is being boarded, she will have time to play and interact with other dogs, which is great for her social well-being. It's important for your pet to get interaction with other dogs, as well as with humans. In addition to walks, your dog will get attention throughout the day by trained professionals. If you want your dog to have extra attention, some kennels have belly rub packages available for additional costs.
Upgrade And Pamper Your Dog
Some owners like to give their dogs the same comforts as humans, such as pet suites, televisions, fish tanks, or large raised beds. If this sounds like your pet's style, look around your area for pet hotels. Pet hotels are more expensive than kennel boarding but they offer premium services like gourmet meals, spa treatments, massages, swimming pools, large outdoor areas, and live webcam feed so you can check in whenever you're needing to see your sweet pooch's face.
The average cost for one night at a doggie hotel is around $85. For one week, it could be anywhere between $525 and $665. Just to remind you, it's only around $140 to $175 a week for a kennel stay. If you're like me and cringe at big numbers, I recommend skipping this next part. For a month at a luxury hotel, you can expect to drop triple to quadruple digits. I'm talking $950 to $2600! That's more than most people's mortgages.
Doggy Daycare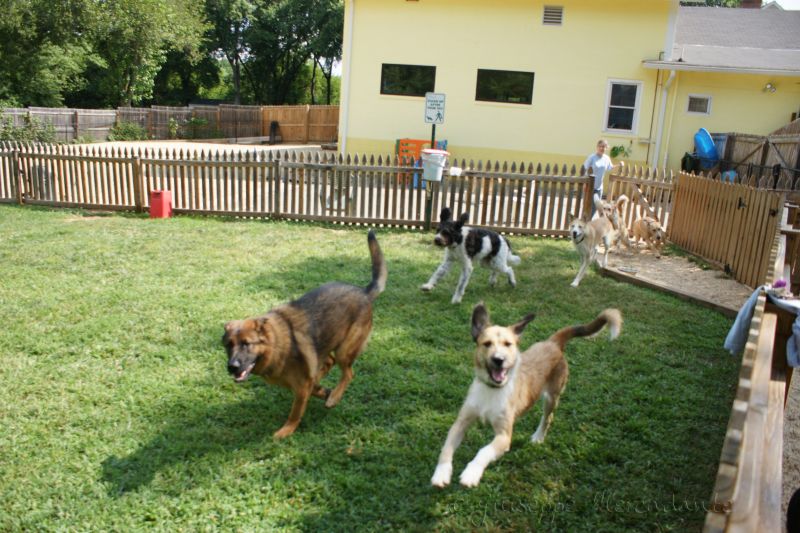 If you have a dog who does not do well at home alone, you can always take them to a pet daycare. This is just like a child's daycare, except it's for our fur babies. For around $25, you can leave your dog to interact and be cared for by trained professionals for the whole day. Or let them get pampered at a luxury daycare for around $84.
If you just need a few hours, many daycares offer short term four-hour package for around $15. Perfect for when you need to run errands. Instead of having to leave them in the car, they can spend a few hours making new friends.
Not all dogs do well with being in unfamiliar environments, new people, or around strange animals. This could lead your dog to become aggressive or depressed. If you are reluctant to leave your dog in a facility while you're away, consider in-home boarding, pet sitters, or dog walkers.
In-home Boarding: Your Dog's Home Away From Home
Choosing in-home boarding allows your dog to stay in a relaxing home environment, where he will get normal interaction with people and the freedom to roam around rather than being kept in a kennel or room. A professional in-home host will be qualified through the National Association of Professional Pet Sitters or Pet Sitters International.
All sitters must pass background checks. To have a constant companion for your pet, in the comfort of a home instead of a kennel, you'll spend around $15 to $50 a day (or night). More experienced sitters will have higher prices. If your pet requires a lot of attention or gets nervous in loud areas, an in-home sitter might be a good choice for you.
Pet Sitters
If you prefer to have your dog stay in your own home, you can hire a pet sitter. This is when a person will come to your house and stay with your dog until you come back. It's usually around $70 a night, with an extra cost for more than one dog. Do your research and make sure the sitter has passed a background check before allowing them to stay in your home.
If you're okay with a stranger staying in your house, this might be a good choice for you. The added benefit to this is that you will have someone around to keep an eye on things. This can reduce the chances of getting burglarized while you're away. Or, you could always hire a friend or trusted associate to sit for you. It's a win-win.
Dog Walkers: Perfect for Low Maintenance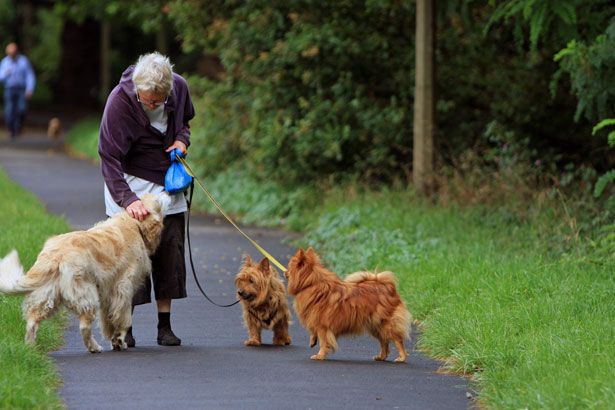 If your dog does great on his own and doesn't have special needs like medications, you could hire a dog walker. This is when a person visits your home a few times a day to take your dog for a walk, check her food and water, and give her some attention.
The visits last around 30 minutes and cost $25 each time. Many dogs only require two to three visits a day. Especially if he has a way to go outside on his own. As long as your pet doesn't need medications, you can get away with having a dog walker stop by once a day then, which does help your wallet.
Consider Your Veterinarian or Local Animal Hospital
Some people might like the idea of boarding their pet, but be concerned about using a groomer or kennel. But they also require more than a sitter or in-home boarder. You can always check with your local animal hospital or vet. Many facilities board pets, although the costs will be higher.
This is a good option if your pet has a medical condition that needs monitoring. The price is between $35 to $45 if your pet is healthy, or $39 to $55 if she'll need medical assistance. An added benefit to using your vet is that your pet should be used to the office and the staff. Therefore, they should have an easier time adjusting.
Doggie Boot Camp
If you're going to be away for a long period of time, consider sending your dog to obedience school while you're gone. You might be thinking there's no need for this. Your pup is no trouble at all. Obedience school isn't just for dogs who don't know how to listen. Your pet will learn easy commands like sit, stay, come, drop, and other important commands.
This helps you out if you find that your busy schedule doesn't give you much time to devote to your dog's training. But it also helps your pet learn how to interact with other dogs. This is an important skill your dog should have if you plan to have your pooch outside often. Weekly classes are around $500 to a thousand. Or it'll be $1,600 for a four-week stay.
Pet Spa
Many pet spas and groomers also provide boarding. If your pet is a frequent visitor at your local spa, consider leaving them there for their extended stay. The fact that they are already familiar with the location and staff will make an easier transition for your pup. While at the spa or groomer, your pooch has access to all the amenities, including bathing, nail trimming, ear cleaning, teeth brushing, and even a hair cut if they need it.
Most spas have large playrooms for their guests to spend the day socializing with other pets. At night, they get their own private area for sleeping. While vacationing at the spa, your pet will still enjoy the same comforts of home, with their own food, served at their normal time and portion (if you provided this when you dropped them off), medications (if applicable), lots of social time, nap time, and luxury pampering (if you choose).
They can even bring their favorite cuddle blanket to keep them company while you're away. It's everything your pet needs for a relaxing stay. The cost is usually between $15 and $50 a night.
Things to Know Before Boarding Your Dog
In order for your pet to be boarded, he must be at least four months (between 12 and 16 weeks) old and have all of his vaccinations. You are required to provide proof that your dog has had his Parvo, Distemper, and Bordetella Vaccinations, as well as rabies if old enough.
Bordetella vaccinations prevent your pet from catching kennel cough so it is very important that your dog has this vaccination, given that he will be staying in close quarters with numerous other dogs. There is a two week waiting period from the time the vaccine was administered before your pet can be boarded. This vaccination starts at 6 to 8 weeks old, with boosters at 10 to 12 weeks, as well as every six months to a year for adult dogs.
Your pet should start receiving his shots as recommended and kept current, not just for boarding, but also for their own health. If you're leaving a young puppy in a boarding facility, you must wait at least 10 days after they get their last dose of Distemper/Parvo vaccination.
How to Prepare for Dog Boarding
It is recommended that you bring your pet to the facility for a day trip prior to dropping them off for boarding. This gives them a chance to get used to the routine and will make it easier for them to adjust to a longer stay.
On the big day, drop them off early in the morning. It's natural to want to spend as much time with your fur baby as you can before you leave, but it is more stressful for them to be dropped off at night. They need time to acclimate to their surroundings.
What to Bring With Your Pet
Dog Leash
Your pet usually needs to be brought in on a leash. For kennels, your pet may use the same leash for their daily walk so make sure it's one that your pet is familiar with. A retractable leash might not work well in this situation, as there might be multiple dogs walking at the same time and it could get tangled. I'd recommend a thick nylon leash like this. 
Collar With ID Tag
Your pet will also need a collar or harness, such as this one, with her information on it. You'll want it to include her name, your name, phone number, address, and if there are medical conditions, list those as well. There are tons of cute dog tags out there so your pet can be bling-ing while being protected. 
Special Instructions
If your pet has a set feeding time, portion regulations, or requires medication or certain care, jot these special instructions down on a piece of paper to include with your dog's intake. It is also common to include your local vet's number (provided they aren't the ones boarding your pet) and where you can be reached while away.
Food (Optional)
Sending food with your pet is optional. Facilities provide food as part of the basic fee. However, if your canine has a special diet, you might want to pack his meals. Simply place the appropriate amount into a ziplock bag and write your pet's name on it. Do one for each day that he will be staying there. If he gets fed twice a day, label the bags as morning or afternoon, or write down the time that your fur baby should be fed.
Toys or Blankets
If your pet has a favorite toy or blanket they like to sleep with, bring it with them. This will provide them comfort in an unfamiliar setting. Check with the facility prior to picking the toys to bring, as there might be restrictions about some objects. This could be due to them being easily torn or destroyed. You could also send along one of your shirts for your pup to cuddle with.
Medications
Some pets require daily medications. If this is your dog, make sure their medications have labels on them with his name, as well as yours. You'll also want to have the dosage clearly marked. I'd recommend including the dosage amount on your special instructions, as well as the time to administer it. Also include details if your pet needs to take it a certain way, such as with yogurt or food.
Article RX-1264-3586 Updated: 2019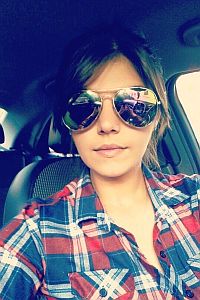 Kassidy Shepperd is the editor in chief for Canine-Prime.com. She is is a dog lover/trainer, a freelance writer and a volunteer at many pet rescue and shelter centers. Kassidy is based in Colorado and regularly writes for dog related magazines and blogs.