Are you planning to travel with your dog?
I'm glad you decided to check out our website. This is the most comprehensive and the only guide you will need.
Plus… I'm going to share with you an easy infographic you can print out and take with you.
Let's get started.
For us animal lovers, pets are part of the family. They are the ones you want to be with during special moments in your life, and that includes traveling.
Don't Have Time To Read The Whole Guide Right Now?
No worries. Let me send you a copy so you can read it when it's convenient for you. Click here to get your PDF
Traveling with Pets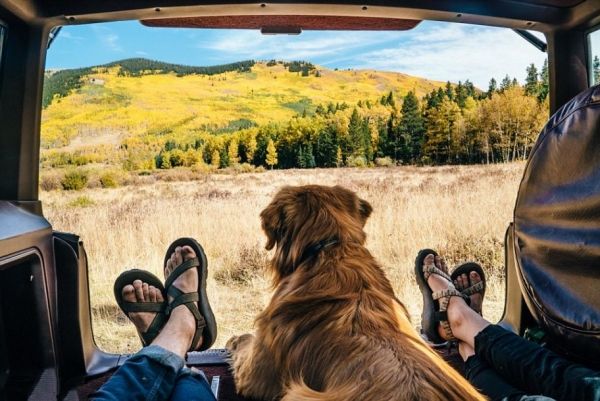 Our dogs often tag along on many of our family's trips, be it within the country or internationally. This is why we need to be aware of the many regulations and guidelines about pet travel before heading anywhere with them.
What to do before Traveling with your Pet?
If you plan to take your pet out of the country, contact the embassy or consulate of your destination country for details about their requirements.

Pet owners are advised to get in touch with the United States Department of Agriculture (USDA) for further details and advice.
Traveling out of the United States Border
The same laws and regulations apply when traveling with pets outside of the United States border whether by car, plane, or any other means.
Traveling by Air with Pets
Pets are often transported as a form of baggage. Hence, they undergo similar procedures like any other baggage. If the pet does not warrant being quarantined upon arrival, then the pet owner can pick up the pet along with the rest of the baggage at the international baggage claim before going to customs for further checking.
All traveling pet owners should declare any animals with them at Customs.
Ground Traveling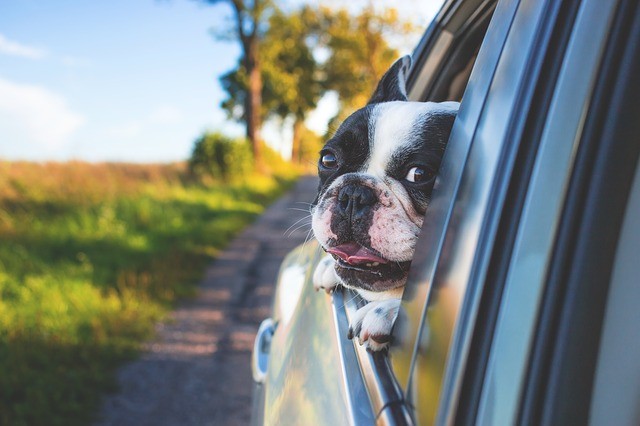 When you consider taking dogs along with you, make sure your pet is safe and comfortable during your travel. Take your dog on shorter car rides weeks before your trip to get used to the dog seat belt or carrier with treat rewards afterward to help them get over anxiety and motion sickness.
Tips for Doggie Road Trips
Make it a point that your dog has a microchip for identification – There is no need to explain this one.
Dogs should not roam in the car – The safest and best way to travel on the ground with dogs is inside a crate safely anchored by a seatbelt, so your dog will not distract you when you are driving. You can also use seat belts or dog restraints to prevent them from wandering around in the car.
Don't put them in the front seat – Pets should stay in the back of the car. They might be injured by the airbag in case of an accident.
Keep their heads inside – Allowing dogs to stick their heads out of the car while traveling can put them at risk of being injured by debris flying around or getting sick from forcing cold air into their lungs.
Schedule lots of rest-stops – Making many stops will give time for your pet to eliminate waste or exercise. But don't take them out of the car without a dog collar, leash, and ID tag.
Do not travel alone if possible – This will ensure there are another set of eyes guarding your dog during your travels and rest stops, and someone who can relieve you of driving duties too.
Never leave your dog by himself in the car – Never leave them, even during quick trips to the restroom at rest stops. The heat is a big risk factor that can have deadly implications for your dog, especially during the summer.
Asks the veterinarian about sedatives and motion sickness medications – This is handy in case of emergencies.
Train dogs to eliminate waste in public restrooms ahead of time – Most dogs are only comfortable doing so at home.
Bring chew toys – They can chew on something along the way.
Dog Travel Essentials Checklist
Pet medical and vaccine records

Pet tags (with your phone number written on it)

Favorite toys or chew toys

Medicine (sedatives or motion sickness drugs)

Bowl, food, and scooper

Water bowl or water drinker

Treats

Blanket or sleeping pad

Leash

Travel seat or dog harness (for seating and walking)

Crate

Doggy waste bag
Tip: Download the Red Cross Pet First Aid app to help you organize and be familiar with canine first aid plus a whole lot of other things like how to record your pet's medical records, license number, medications, etc.
Tip: Another helpful tip is to download the Dog Park Finder Plus app so you can locate dog-friendly parks no matter where you go.
Tip: One last tip to include in your packing checklist is a car seat cover for dogs. some of them have a divider that turns the cover into a hammock style. It will keep your dog from jumping to the front seat and reduces the driving distraction.
Tips for Taking Dogs in Hotels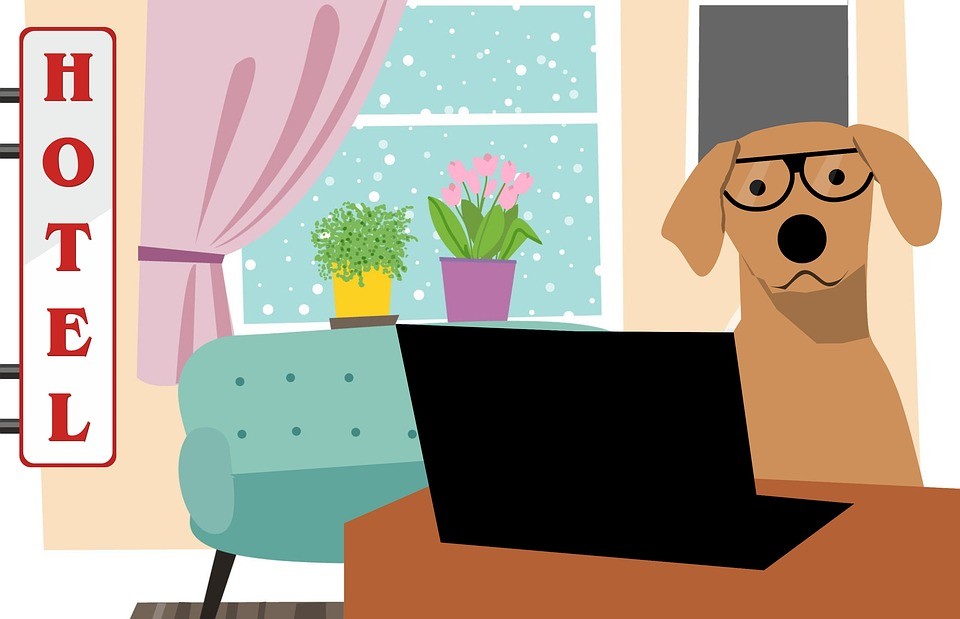 Not all hotels are dog-friendly. Research ahead of time on what hotels are on your route and book online. Call them to confirm that dogs are allowed. Thus, before going, make the following preparations first:
Plan ahead. How obvious can this be? All the other preparations and packing essentials also apply and remember your dog's identification in case of emergency.
Make a hotel reservation for your dog. Make sure you know the hotel's pet policy before booking and confirm it to be sure.
Book the right room. Always stay in rooms located on the ground floor for many reasons. Also, if possible, book a two-room suite. Leave your dog in the bedroom when you have to go so noises won't bother him or her.
Check-in and check everything out. Once you get inside the room, check everything to make sure it is safe for your dog to move around.
Establish a comfortable place for your pet. The best thing to do is to have your dog in a crate if you're leaving it behind. It will prevent your pet from wreaking havoc in the room or dashing out in case the housekeeper opens the door.
Take chew toys. It will prevent your dog from chewing on other hotel stuff or your personal belongings such as toiletries and medicine that can be deadly for your pet.
Be mindful of your pet's mess. Hotels do not appreciate shedding coat and muddy paws. Clean as you go and take lots of doggy bags for picking up dog poop.
Check whether the hotel allows dogs to be left unattended. Find out how long they allow pets to be on their own.
Leave your best contact number behind. Even if you're just going somewhere close by, always leave your best contact number with the front desk so they can contact you in case something is wrong with your pet.
Hotel Policies
All pet owners should familiarize themselves with the pet policies of the dog-friendly hotel of choice. By sticking to these policies, it ensures that the particular hotel stays pet-friendly for a long time. Many reasons why former pet-friendly hotels no longer do so is because of the additional expense they have to cover in reimbursing guests who were disturbed by pets left by irresponsible pet owners. Remember, a pet staying with you in hotels is a privilege. By doing your part, the entire pet traveling community will benefit from it.
Pet policies vary from one hotel to the other, so check with your hotel which one applies:
Pet fees/require a deposit or an extra per night charge

Weight/size restrictions

Number of pets allowed

Breed restrictions

Sign pet waivers or pet policy agreements

Dogs should not be left unattended, especially those that disturb other guests (Hotels may offer pet sitter suggestions.)

Putting pets on a leash when outside the hotel room

Make arrangements with the housekeeping staff for room cleaning

Extra cleaning fee
Taking Dogs to a Resort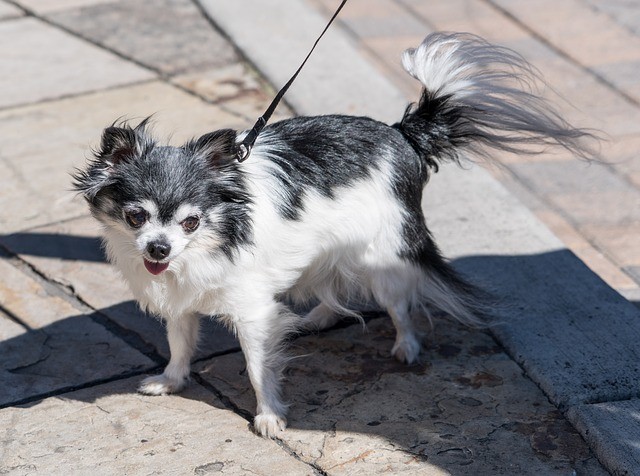 Resorts are favorite family getaway locations. They're better than hotels because your dog can stay outdoors longer and will have many things to do. This also poses another challenge of having to keep a close eye on your pet while outside, so as not to get into trouble with other resort guests. Like hotels, you have to comply with certain resort policies as well like:
Extra pet charge per night or for the duration of your stay

Dogs should not be left unattended.

Make arrangements for a pet sitter when necessary.

Dogs should be put on a leash.

Check your paperwork.
Your dog will enjoy the resort just like you. Be responsible and put your pet on a leash to not disturb other resort guests. You can create more memories with your family without having to leave your pet behind.
Taking Dogs Camping
Camping is an excellent way to bond and create more memories with your loved ones, including your dog.
If it's the first time your dog is camping, it is better to introduce your pet to camping customs first such as long car rides, sleeping in tents, long hikes, and so on.
Keep in mind that anything out of the routine will surely cause distress. So, before going camping, do these preparations first:
Take short rides around town to get your pet used to long drives.

Get your dog used to staying in the tent by setting one up in your backyard.

Take your pet out on longer walks.

Look for a pet-friendly campsite and find out what their restrictions are.

Visit the vet before going camping.

Treat your dog for fleas and ticks.

Secure proper identification or have your pet microchipped.

Secure necessary paperwork and health records.

Inform a family member or friend where you plan to go camping and for how long.
Dog Camping Checklist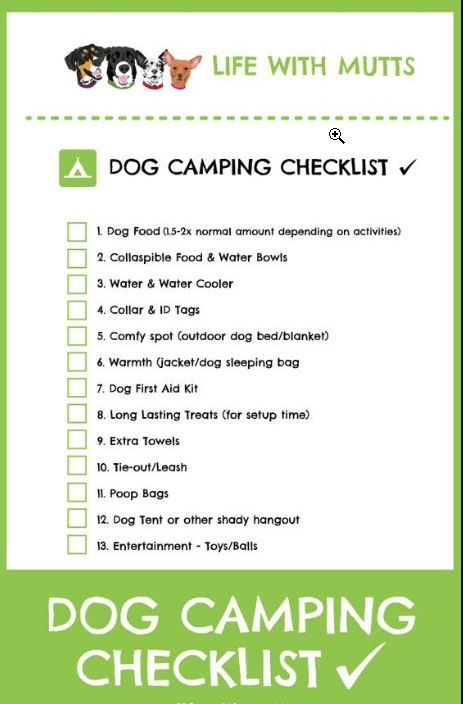 Dog License ID tags/Rabies tags or papers

Collar and leash

20-ft. long lead/tether

Stake for ground

Dog carrier/crate/harness

Wet wipes and paper towels

Air freshener

Food, water, and dishes

Bed and plastic tarp

Towel

Brush

Toys/treats

Jacket/booties

Poop bags

Glow sticks

First aid kit
What to do During Camping:
Ensure your pet has enough shade.

Be wary of signs of exhaustion or heat stroke.

Supervise your dog at all times, especially when around children, other people, and other dogs.

Let your dog exercise and play for a while.

Clean up after your pet.

Determine whether your dog sleeps with you in the tent or not. If not, make additional preparations to keep him safe from the elements and the biting cold.

Only take obedient dogs hiking.

Make your pet wear booties when navigating rough terrains.

Have extra food and water.

Have a first aid kit with you.
As long as you are prepared, going camping with your dog is an excellent way to enjoy nature as you bond with your pet.
Taking Dogs on a Cruise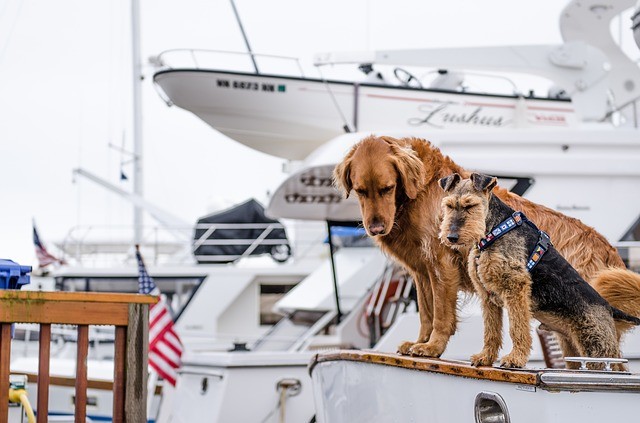 If you like traveling with your dog, taking a cruise may not be the best type of vacation for you.
Among the major liners we have, only one is pet-friendly and only during select sailings.
You can travel with your pet on Cunard's Queen Mary 2 during its transatlantic sailings, to and from New York and Southampton. Don't expect to have them on board with you. This liner requires pets to stay in an onboard kennel and looked after by a select trained crew. Don't despair, for you can pay them a visit during designated hours daily.
Warning! They only allow a dozen dogs on board, so you better book early, around 12 to 18 months ahead of time. Another downside is that you will pay nearly the same amount for your dog as would for yourself.
Sizing your Dog: Pet Size Guide
Small breeds: Terrier, Poodle, Bulldog, etc.
Large breeds: Alaskans, Labradors, etc. need multi-kennel accommodations
Measuring Your Dog
Measure from:
Tip of the nose up to the end of the tail

From the floor to the chest

Shoulder to shoulder/twice the width of the dog

For height, from the floor to the top of the head
Air Travel with Dogs
For farther distances or cross country travel that spans thousands of miles away crossing major oceans, air travel is the best way to go for you and your pet dog. Since the conditions are not the same as ground travel, and that flying is a bigger risk for dogs, you need more caution and more planning before even considering this.
Visit the vet before your trip and make sure all vaccines are up-to-date. Don't forget to ask for a health certification dated at least ten days before you leave.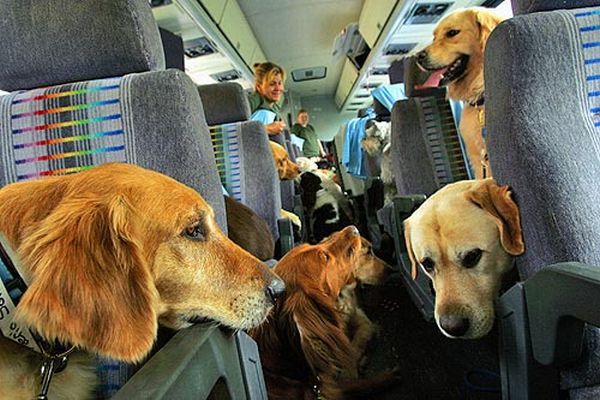 Weigh all the risks of air travel before booking your flight – Some breeds of dogs are at a high risk of heat stroke and oxygen deprivation because of their shorter nasal passages such as pugs and bulldogs.
Flying should be your last resort – Ground travel is always better, especially if your pet can't ride below your seat. If that is not possible, leave your dog behind with a sitter or in a boarding kennel. If nothing works and your dog has to come with you, that's when you resort to flying.
Choose the cabin when flying, if possible – At an extra price, you can actually take advantage of this option. Just make sure you check with the airline on the number and the size of the pet allowed inside the cabin with you.
Ask the following questions when flying with dogs:

Can your dog join you in the cabin?

Do they need any special dog immunization or health requirements?

Do they need a particular type of dog carrier?

If your dog can't stay with you in the cabin, do they impose any restriction when transporting your dog in the cargo area?

Be cautious when taking your dog through airport security – You have two choices:

Secure your dog with a harness.

Ask for a special secondary screening without taking your dog out of the carrier.

Be familiar with the risks of putting your dog in the cargo:

Some dogs and other pets get hurt, killed, or lost during cargo flights. The reasons for it are poor ventilation and extreme hot or cold temperatures, and rough handling.

Before deciding to put them on cargo, ask for the airline's companion animal incidents report to see the airline's record.

If the cargo is the only place for your dog, heed the following tips:

Book direct flights.

Book the same flight as your dog.

Inform any airline personnel like the flight attendant that your pet is in cargo hold when boarding a plane.

Consider the season and the weather when choosing the flight.

Put on a collar that won't easily get caught in the carrier's door.

Clip your dog's nails before flying.

Familiarize your dog with the carrier/crate at least a month ahead of the flight.

Put proper identification on the carrier/crate.

Put some type of bedding in it.

Only give tranquilizers allowed by your dog's veterinarian.

Refrain from feeding your dog four hours before flying.

Avoid flying during peak flying seasons.

Bring a current photo of your dog with you.

Check the carrier and your pet once you get to your destination.
International Pet Travel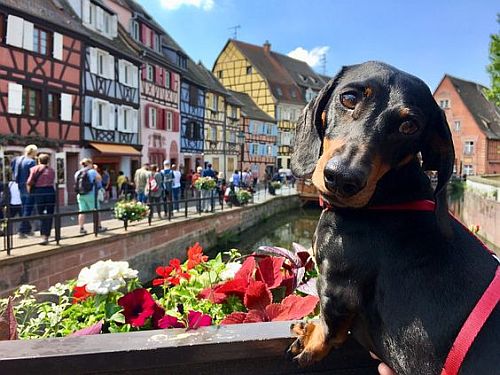 Whether you are coming back to the U.S. or going abroad, you need to know the pet policies of an airline as a pet owner. These include:
Excess baggage

Cargo

In-cabin accommodations
The most important part of international pet travel is securing all of the important paperwork. It is crucial you comply with all of it or risk having your pet quarantined or detained upon arrival.
1. Pay your vet a visit first. Some countries need blood tests done at least six months before your trip to confirm rabies vaccination of your dog. These requirements are likely comprised of:
Vaccinations

Blood tests

Health certificates

Microchips for identification
2. Determine how your dog will fly:
Hand-carried and placed below your seat

As checked-in baggage

Cargo shipped
Shipping a Dog by Air
If pets are shipped as air cargo through a pet shipper, the owner should download and furnish the CBP form 7501. After filling out the form, the pet owner should scan or fax this together with the health certificate, the copy of the airway bill and your passport or license to your pet shipper of choice. Then, the pet shipper will forward this to the airport's Customs before your pet arrives.
Three Ways to Ship Pets via an Airline:
1. In-cabin or in the cargo traveling with you and is considered as excess baggage

2. Booked on a different flight and charged as cargo rate

3. Shipped via a commercial pet shipper and you pay for both the shipper's fee and cargo rate
Often, animals weighing over 100 lbs. are charged as a cargo despite it traveling with you on the same flight. In addition, most airlines require pet owners to present their pet's health certificate that is newer than 10 days old.
Prepare your dog's passport, which is essentially a compilation of all relevant documents needed for your dog's travel. Moreover, be aware of rabies-free, rabies-controlled, and rabies high-risk countries and take appropriate measures.
Benefits of a Travel Dog Crate
Traveling can offer you the best and worst life experiences. When you have extra luggage in tow, such as a pet, your stress level will likely increase. For your and your pet's comfort and convenience, use a travel dog crate for your beloved dog.
Crate training is crucial to prepare your dog for long travel when done properly. It is best to do this as early as you can since dogs are den animals by nature. They prefer living in a small and well-defined space they feel safe in. As a result, they also avoid soiling this particular space. Dogs can also rest and relax in the crate, and make traveling with dogs easier and more comfortable for you both. Also, there are facilities that require dogs to be put in a crate, especially when traveling by air. No matter where you take your dog, their fears and anxiety will be decreased by having a part of the home with them in the crate.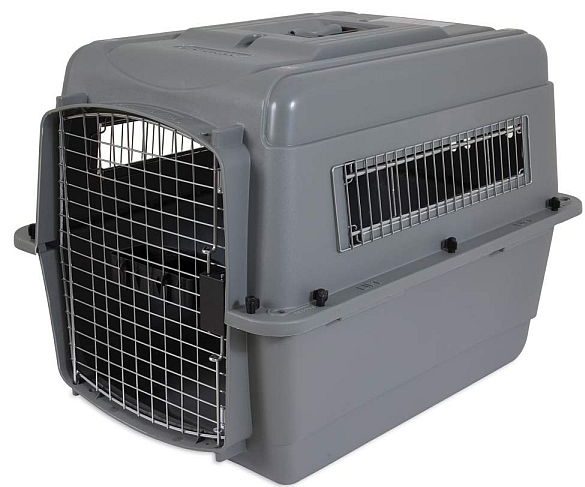 Types of Dog Crates
Fabric crate – can be used for traveling because it is lightweight and can be easily folded for travel and storage

Plastic crate – more durable and ideal for traveling

Wire/metal crate – more economical and folds flat when stored. Most wire crates come with removable panels that expand to accommodate your growing dog.
Choosing the Right Dog Crate Size
Don't make the mistake of buying a bigger dog crate out of pity for your dog because your pet may end up using the extra space as a toilet.
Pick the crate where your dog can stand up, turn around, and then lay down comfortably.
The right size often depends on the breed of your dog and the current weight. Pet measurements may be asked. How to get one was already indicated earlier, but with some additional questions:
Is your dog snub-nosed?

Type of travel (domestic or international)
To confirm whether the crate you have chosen for your dog is the right size, contact a Pet Relocation Specialist for assistance and determine if it is:
The right size

In good condition

Approved make and model
Safety Tips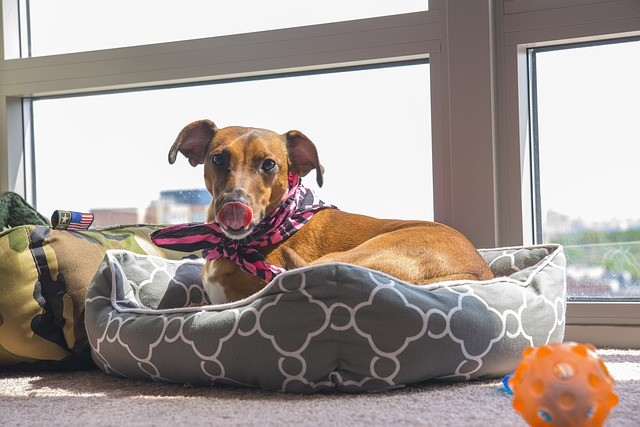 Brush up on training if you feel that your dog lacks the manners to socialize during your trip.

Research animal rules and policies like transportation restrictions and quarantine laws.

Make sure the hotel where you're staying welcomes pets.

Ensure proper identification. If possible, have your pet microchipped in addition to the usual tags.

Get a vet checkup days before leaving to ensure your dog is in excellent health for the long travel and to ask for a health certification required by most airlines and destinations.

Take with you the necessary pet gears you need to make the trip safe and comfortable for you, your dog, and the people around you such as dog crates, soft mesh carriers, leashes, treats, and your dog's things needed for the trip. In case your dog ends up in the cargo inside a crate, label it as "Live Animal" along with your identification details.

Prepare what's on your packing list.




Some of the tips were already mentioned in this article when traveling with pets on the ground, in hotels, resorts, cruise, or when going camping, and air and international travel.
Here are a few more tips to make sure you and your pet are ready and all that's left for you to do is enjoy:
Never transport dogs in the back of a pick-up truck.

Take water and ice in sealed containers for rest stops.

Find out how to treat dogs that are prone to car sickness.

Stop often to walk dogs.

Put a window shade at the side and back windows of your car.

Make sure you have a working air conditioner before leaving.

Familiarize yourself with the guidelines when transporting your pet via cargo.

Maintain your dog's routines even though you are away from home like regular walks, feeding schedule, care, and grooming.

Follow leash laws.

Lookout for poisons and other choking hazards.

Take precautionary measures so pets don't get ticks or other diseases while traveling.
Hence, if you are well-prepared and did your research and luck is on your side, your trip will probably turn out as expected. It will be memorable and will remind you that life is too short to not go out and see the world.
Tips for Traveling with a Disabled Dog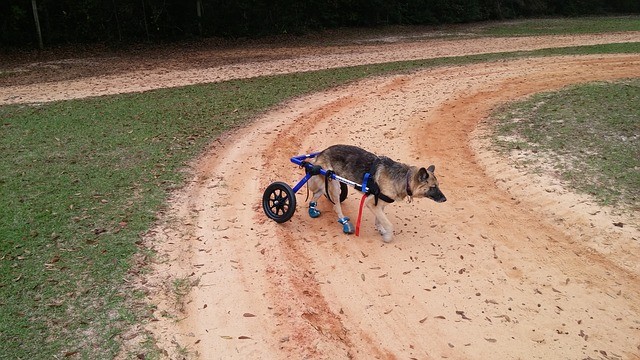 At times, our dog gets sick or injured rendering him disabled for life. But that doesn't mean that your pet should miss all the fun just because the dog is now disabled. Still, many pet owners take their disabled dogs with them during their trips.
The same packing and travel preparation apply just like when you're traveling with a healthy dog with just a handful of extras to include. Most are already a given, like having a pet wheelchair for your disabled pet so the pet can move around like before.
The first thing you need to do as a responsible pet owner is to consult the vet and make sure that it is safe to take your disabled or paralyzed pet with you. Next, get the right gear. Traveling with pets in itself is a challenge, and even more so with a disabled one. Make sure you have the right gear for both of your safety, comfort, and convenience.
If you own a disabled dog and aren't ready for all the work traveling with it entails, it is better to leave your pet at home and look for a pet sitter to take care of him or her while you are away. But if you can do and afford all the extra arrangements for your disabled dog, feel free to take your pet with you.
Conclusion
Caring for a pet is not easy. It's like you're raising a child. But if you are a pet lover and love your dogs, for instance, you'd likely be tempted to take your beloved pet with you during one of your many travels and that's fine. The key here is planning and preparation. Do your research and know the do's and don'ts of traveling with a dog just like the ones covered in this article.
It is better to be prepared than regret ruining a perfect vacation with things that could have been avoided if you had planned ahead of time. After all, you put in your time, money, and efforts for a special trip, so you need to make everything count. If that means having your favorite pooch with you in your vacation photos, then follow the advice of the experts and get everything covered.
A Question For You
I hope this guide showed you how to be well prepared to travel with your dog anywhere.
And now I'd like to ask you a question:
Did you learn something new from this guide?
Or maybe you have a question.
Either way, leave a comment below, I'd be happy to hear from you.


References:
(1) http://www.tandfonline.com/doi/abs/10.1080/19368623.2011.530175
(2) http://onlinelibrary.wiley.com/doi/10.2310/7060.2000.00087/abstract
Other Sources:
(1), (2), (3), (4), (5), (6), (7), (8), (9), (10), (11), (12), (13), (14)
(15), (16), (17), (18), (19), (20), (21), (22), (23), (24), (25), (26)
(27)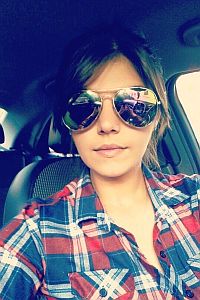 Kassidy Shepperd is the editor in chief for Canine-Prime.com. She is is a dog lover/trainer, a freelance writer and a volunteer at many pet rescue and shelter centers. Kassidy is based in Colorado and regularly writes for dog related magazines and blogs.