If you're considering being an overnight pet sitter and wondering how much to charge for dog sitting overnight? The average price for an overnight dog sitting is around $75, although there are some factors that can affect the final cost. Keep reading this article so you'll have everything you need to know so you can charge the right rates for overnight pet sitting.
How Much to Charge for Dog Sitting Overnight?
Before you decide on how much you want to charge for overnight boarding of a dog, there are a couple of things you need to consider. Taking care of another person's pet is a big responsibility and requires your full dedication. If you aren't willing to fulfill the terms of your contract, you shouldn't accept the job.
Where Will You Be Dog Sitting Overnight?
First, will you be sitting for a dog who needs around the clock care? This will often mean you'll be staying in your client's home overnight. Or you might decide to keep the dog at your house. Generally, owners are willing to pay higher rates if they're hiring a sitter so that their pets can stay in their own homes.
Or do the owners just expect you to stop by once or twice a night to take the dog for a walk and give a little human interaction? Not all dogs need full-time care so there will be some jobs where you can get by with a couple of visits rather than having to provide constant supervision. These visits will be cheaper than around the clock care.
What Will You Have to Do While Dog Sitting Overnight?
Will you have extra responsibilities besides taking care of the dog? Some employers like to have dog sitters that also bring in the mail, collect the trash bins, and water the plants. It's important to figure out what expectations your employer has before you decide on how much you want to charge for your services.
A lot of dog sitters supplement their income by doing extra tasks for dog owners, such as taking dogs on playdates with other dogs, to the vet or groomer, or running errands the owner needs, like picking up the dry cleaning or doing the shopping.
What Services Does a Dog Sitter Provide?
A typical dog visit requires you to take the pet for a walk so they can go to the bathroom. If your client lives outside of walking distance from your business location, you might consider an extra charge for your travel. If you're having to travel late at night for a pet visit, it's acceptable to add an extra fee.
Depending on the time of day for your visit, you might also be responsible for feeding the pooch and giving him some social time. It's smart to feed the dog at the beginning of your visit so he'll have time to digest his food before his walk. In addition, you should be giving him fresh water each time. A dog visit usually takes about 30 minutes and costs $25.
Most dog walkers make a few visits throughout the day, or night, ensuring that your pet will be able to have the proper care and attention while you're away. For a full night of visits, you should be charging in the range of $40 to $60 a night for one dog.
If you're providing in-home, around the clock care, the price is closer to $75 to $85 range. Remember that you should charge less if you're getting to stay in your own home than if you're having to stay at the dog's location.
Make a Little Extra Money Dog Sitting With These Tasks
Some dog walkers are willing to take on extra small tasks in addition to walking the dog, for an additional fee.

You might also be willing to:
Clean litter boxes and any messes the pet has made
Administer medications
Take the dog for vet or grooming appointments
Put out the trash
Water the plants
Bring in the mail
Basic obedience training
Pet playdates
Grooming
Cleaning
Light shopping
Picking up dry cleaning
Running errands
If your client has more than one animal, there is an additional fee of $10 per dog. However, be mindful of asking about the sizes and ages of the dogs you're being asked to care for. Charge another $5 for younger dogs, who often aren't housebroken or like to destroy things.
Administering Medication
Some dogs have conditions that require them to take medications daily, or even multiple times a day. If the owner can't be around to administer this medicine, they may look for a dog sitter who can do it instead. If you have experience giving medication to dogs, be sure to list that on your resume.
You can charge between $5 and $15 for each dose of medication you're required to administer. Injections obviously earn more than pills. This fee should be added to your initial sitting cost.
Typical conditions that may require medication include diabetes, heartworms, and antibiotics.
Some dogs may require constant medical supervision and around the clock care. If you're comfortable dedicating yourself to such a serious responsibility, you can see a financial gain of around $200 for this care.
In addition to being able to administer medication, it looks great on your resume if you can say that you have been trained in pet CPR and first aid. Dog parents with young furbabies might be more inclined to hire you over other sitters if they know their puppies are completely safe.
Extra Fees You Should Be Charging
If you're dog sitting on the holidays, it's expected that you'll have a higher rate. For a small holiday like Memorial Day, it's acceptable to charge around an extra $5. However, for big holidays like Thanksgiving or Christmas, if you decide to dog sit, you can charge up to $30 extra per day.
Grooming pays good money. If you don't mind doing routine pet care like bathing, trimming nails, or brushing your pet's coat, you can negotiate with pet owners to offer these services for a cost of up to $75, depending on what you do.
Arrange a Meet and Greet Before You Dog Sit Overnight
Before you begin pet sitting, if possible, you should arrange a meet and greet between you, the dog, and the pet owners. You want your clients to feel comfortable with you and it's often easier for dogs to meet a new person when their owners are nearby. Being familiar with a dog can make it easier to pet sit when the owners are away.
Another benefit of meeting your new clients ahead of time is to determine if you'll need to charge extra for dogs with behavioral issues. If the dog you're sitting acts aggressive or does not know how to follow basic commands like walking on a leash or going outside to use the bathroom, you can ask for a higher fee. As long as you explain this ahead of time, most pet owners won't mind the extra cost.
How to Look More Professional as a Dog Sitter
If you want to make a career out of being a dog sitter, you need to exude a professional manner. Have your own business cards with all your contact info, including a phone number and email address, so you can hand them out at dog parks, pet stores, and groomers.
Have a professional blog or website where customers can post reviews of your services as well as book appointments. Using an online service is a great way to keep your schedule, and finances, organized. You can also use your site to post details about your qualifications, licenses, philosophy, and pay rate so that there are no surprises for your clients.
If you're a member of a professional pet care organization, you can use these memberships on your resume to negotiate higher fees. Examples of reputable professional organizations that allow you to earn more money include NAPPS (National Professional Pet Sitting Association), PUPS (Professional United Pet Sitters), or APSE (Association of Pet Sitting Excellence).
Get Feedback From Your Clients
Ask your former and current clients to write a review or testimony about your services. New customers prefer to see how you measure up based on other clients' opinions. If you're great with animals but aren't that great with people, it's better that your prospective clients learn about this through your other customers so they don't think it's something against them.
When you're submitting your resume to new job boards, make sure you use reliable, credible references. Don't list your mom and best friend. List people who you have actually worked for, who can testify to your work ethic.
What To Provide for Your Customers Before You Dog Sit
Have a care plan you can provide for each customer that details where you might take the pet for his walks, how much exercise you're willing to provide and explain your policy about what you'll do about a pet walk if there is inclement weather.
Before taking a job, offer your client a contract that outlines all the terms you have both agreed to, including tasks you're willing to complete, how many visits you're expected to make to your client's house, and the agreed-upon payment arrangements. You should also include any cancellation policy you might also have.
Overnight Dog Sitting Can Be Lucrative
You can make anywhere from $50 to over $100, a night, depending on your location and the different jobs you're willing to do for your clients. Or you could make $25 per dog for one visit. These visits usually only last 30 minutes so you have plenty of time to do more than one dog a day, freeing you up to dog sit in-home overnight for even more money. For one week, you can make $250 to $375.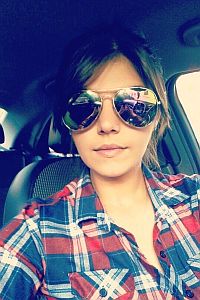 Kassidy Shepperd is the editor in chief for Canine-Prime.com. She is is a dog lover/trainer, a freelance writer and a volunteer at many pet rescue and shelter centers. Kassidy is based in Colorado and regularly writes for dog related magazines and blogs.