Pet owners often ask questions like can dogs eat ground turkey? Is turkey meat bad for my dog? Experts say YES, ground turkey is a healthy, nutritious protein that will keep your dog full of energy. There are plenty of DIY cooked recipes you can use to incorporate ground turkey into your pet's daily diet. Show your dog how much you care by feeding him Damn Delicious homemade foods made from ground turkey.
Can My Dog Eat Ground Turkey?
As long as your pet does not have an allergy to turkey meat, there is no reason he cannot eat ground turkey. Turkey is a great source of lean protein. You should feed your puppy a well balanced diet rich in protein especially if he's frequently active. Protein helps build muscle and will keep your dog's energy up.
Ground turkey will also provide nutrients like:
Iron – prevents anemia
Zinc – good for your dog's immune system and coat
Phosphorous – keep dogs and puppies bones and teeth strong
Vitamin B6 – keeps the immune and digestive system healthy
Niacin (Vitamin B3) – good for your pet's skin and energy
Potassium – keeps heart, kidneys, digestion, and muscle function normal
Selenium – critical for immune system stability
Homemade Canine Meal Ideas
For some of you, preparing your dog's meal from scratch is a sense of pride. You want your fur baby to receive homemade meals like you. But sharing your own dinner might not always be a good idea. Even if it's made with ground turkey. Ingredients like garlic and onions, which many people use when they cook for themselves can be toxic to dogs.
If you're preparing a meal like turkey meatloaf or turkey burgers for yourself, keep a small portion of the meat out to make a delicious, dog-safe version as well. Mix the ground meat up with breadcrumbs and oatmeal, toss in some mixed veggies like carrots, green beans, or potatoes, and cook right alongside your own.
Homemade Ground Turkey Dog Food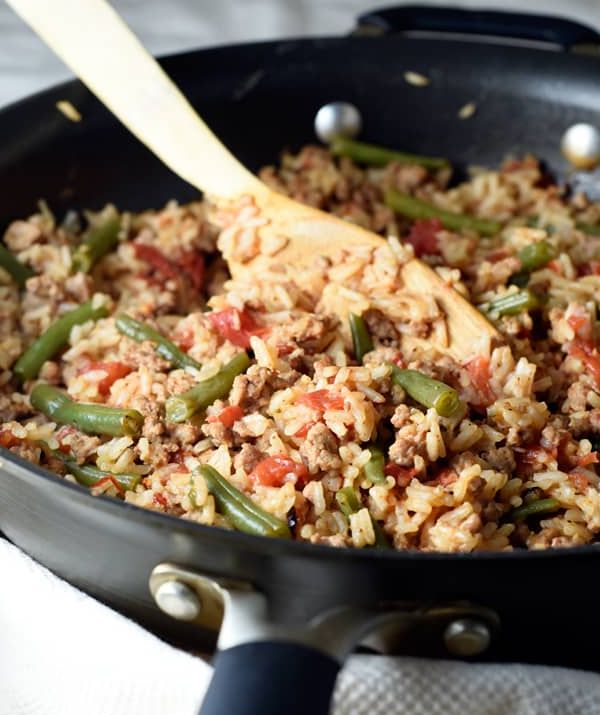 Not all people want their dogs eating meals like meatloaf or burgers. You can use ground turkey to make dog food if you're a traditionalist. It's so simple even the most novice of cooks can manage. Don't laugh! I'm telling the truth. All you need is 1 pound of ground turkey, 6 cups of water, 16 ounces of veggies, and 2 cups of brown rice.
Mix the rice, turkey, and water in a Dutch oven and bring to a boil. Some people like to add a small capful of oil to make sure the rice doesn't stick. Then reduce heat and cook for 20 minutes. Add your choice of vegetables and simmer for another five. Refrigerate the food until you're ready to serve it. Make a large batch and freeze it in individual servings for a quick, healthy dinner for your dog.
Let Your Pet Enjoy The Holidays Too
Here's a helpful tip: take your leftover turkey meat from your next Thanksgiving or Christmas dinner and make your own ground turkey meat out of it. It's better to use mostly dark meat, as this will give your meat more fat content. Without fat, your meat will be tough and unappetizing, even for a dog. But be sure to toss away the bones, as these can be a choking hazard for your pet.
You can use a meat grinder if you happen to have one handy. There are some great choices if you have considered purchasing one. And you can use them for tons of different things with the various attachments. If you don't have a grinder, you can use a food processor. Although the meat will look more coarse than stringy like you purchase at the store. It will still cook the same.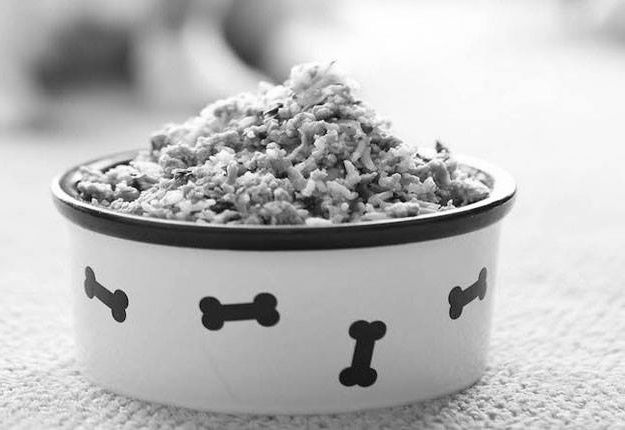 Try Your Own Turkey Dog Food Experimentation
The internet is full of ground turkey recipes you can make for your pet. Or that you can make for yourself and your dog too. Experiment with your own favorites or learn some new ones. Don't be scared to try new things, as long as your pet doesn't display any negative reactions to your concoctions. If this happens, avoid those ingredients until you know for sure which one is the culprit. And never feed your dog any meat that hasn't been properly cooked.
So the final answer to the question: "Can dogs eat ground turkey?" is a resounding YES.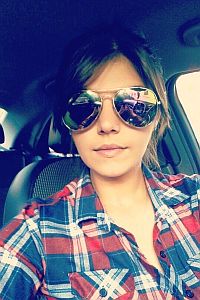 Kassidy Shepperd is the editor in chief for Canine-Prime.com. She is is a dog lover/trainer, a freelance writer and a volunteer at many pet rescue and shelter centers. Kassidy is based in Colorado and regularly writes for dog related magazines and blogs.