Are you looking for low protein dog food recipes for kidney disease? Well, you're in luck. We've got a few tasty homemade meals that are safe for senior dogs on a low protein diet. It's easy to feed your pooch these made-from-scratch foods tailored for his health conditions daily. All you have to do is follow our simple steps.
How to Make a Low Protein Dog Food for Kidney Disease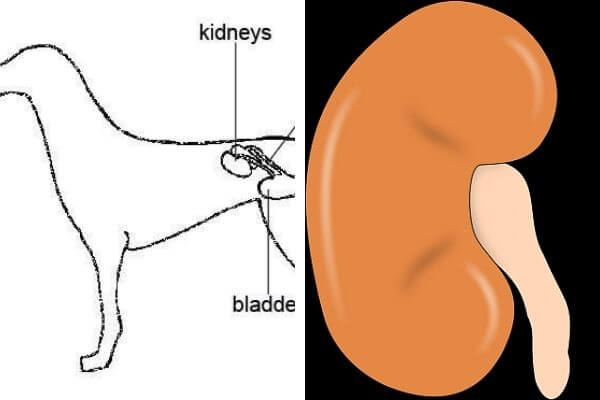 If your dog is suffering from kidney disease, or chronic renal failure (CRF), your vet may recommend that you put your pet on a low protein diet. Protein comes from foods like meat and eggs. By feeding your dog homemade dog food, you can control how much protein he'll consume.
If your dog is in the early stages of CRF, he needs a diet of ½ protein whereas a dog with severe kidney disease should not exceed more than 1 gram of protein per pound, daily. At this point, your pup will require more carbohydrates than protein.
It's best to have your vet work out the proper nutritional needs so you can provide the correct combination of ingredients. Experts recommend that in order to provide the proper nutrition, your dog's food needs to have:
Moderate to high amounts of fat
Moderate amounts of high-quality protein
Low amounts of phosphorus
Moderate amounts of low-phosphorus carbohydrates
Plenty of water, juice, broth, and other liquids to keep your dog hydrated
Your dog needs ⅓ total calories in fat, ⅓ total calories in protein, and ⅓ total calories carbohydrates.
Avoid These Things in Your Low Protein Dog Food for Kidney Disease
There are things you want to avoid in your homemade recipes. Polyunsaturated vegetable oils can be bad for your dogs. Instead, it's recommended to use fish oil, which is beneficial for chronic renal failure. Examples of polyunsaturated vegetable oils include:
Corn
Soy
Sunflower
Cod liver
Flaxseed
Phosphorus can be harmful to your pet while he's got CRF so it's important to regulate the amount he consumes. Phosphorus is found in egg yolks, bones, bone-in fish, cheese, and organ-meat.
What to Include in Your Low Protein Dog Food for Kidney Disease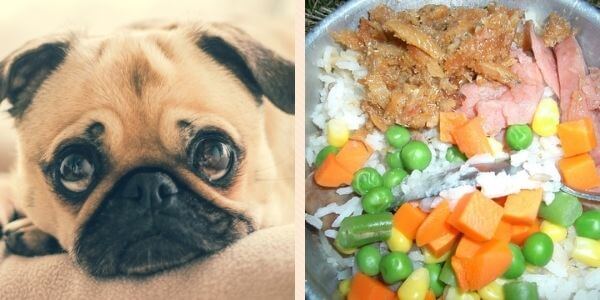 When you make your own homemade dog food, you have to include a bunch of different ingredients so your pet gets balanced nutrition. Being able to customize your pet's food to his specific needs and tastes comes in handy when your pet suffers conditions like chronic renal failure, also known as kidney disease.
You'll have to include saturated fats in each recipe. These can be provided from fatty meats, butter, whole milk yogurt, egg yolks, and coconut oil.
Protein is one of the most important factors of your recipes. It comes from animal meats, plant protein like peas, and even eggs. In fact, eggs are considered the highest source of protein. The problem is that yolks contain phosphorus – not recommended in large doses for CRF.
Use one to two egg whites for each whole egg. And add ½ a teaspoon of ground eggshell for every pound of food. If you're making a two-pound dish, you'd use a whole teaspoon. Eggshells will slow how much phosphorus your dog's body will absorb, as well as provide calcium.
Three Low Protein Dog Foods Recipes for Kidney Disease
Each of these recipes is low protein so they'll work great for dogs with kidney disease. And they won't turn their nose up at the taste either. These recipes are simple to make and don't require many ingredients.
Low Protein Recipe 1
For this recipe, you'll only need a few things. Remember that you can customize these recipes to match your dogs' personal tastes. However, most dogs should enjoy these meals as is without alterations. For this recipe, you'll need the following ingredients:
1 pound ground pork or beef
1 cup carrots
1 cup sweet potatoes
1 cup green beans
½ cup beets
2 cups of starch (white rice, macaroni, malt o'meal)
3 ounces of organ meat (calf liver, chicken liver, pork liver, etc)
Supplemental powder
To prepare this meal, start by preparing your starch according to the package directions. Once you have this ready, brown your meat. While the meat is cooking, get your veggies prepared. You can use canned, steamed, or boiled vegetables, as long as they're diced into small pieces. The organ meat should be finely diced and cooked. You can mix this in with your pork or beef while it's cooking.
Once your meat is cooked, drain the fat and combine all the ingredients together. Let the mixture cool for five to ten minutes. Divide into equal portions and freeze in individual ziplock bags or containers for easy prepping. Just defrost and serve.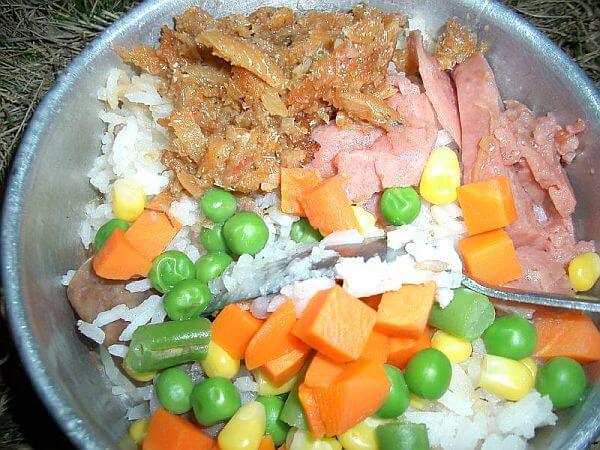 Low Protein Recipe 2 – for early to late stages of kidney disease
For this second recipe, it's a single serve meal and takes 20 minutes to prepare. All you'll need is a ¼ pound of ground beef (DO NOT use ground chuck), 2 cups of white rice, 1 egg, and three slices of crumbled white bread. You can also add in a teaspoon of calcium carbonate, which is a supplement that will give your dog all the nutrients, vitamins, and minerals he needs.
To prepare this recipe, cook two cups of white rice as recommended by the directions. While your rice is cooking, cook beef to a light brown. Do not drain. Stir in remaining ingredients and mix together. If the mixture looks too dry, try adding some water until it's properly moisturized. Avoid adding salt to your dog's food. It is hazardous to his health.
This recipe will make one loaf. Keep covered and refrigerated until ready to serve. A 5 lb dog will eat about a ¼ pound of food per day.
Low Protein Recipe 3 – Gluten-Free
This recipe makes 8 cups, so it's the type of recipe you'll store for later use. To make this gluten-free low protein meal, you'll need 3 pounds of turkey, three cups of baby spinach, 2 carrots, a ½ cup of peas, 1 zucchini, 1 ½ cup brown rice, and 1 tablespoon of olive oil.
The nutritional value of this meal will be 50% protein, 25% veggie, 25% grains. It has 412.3 grams of calories, 15.1 grams of fat, and 4.2 grams of saturated fat. As well as consisting of 31 grams of carbs and 36.1 grams protein.
Your first step is to cook your rice and put it aside. Now, heat your olive oil in a large stock pot or Dutch oven on medium heat. Add turkey – crumble and brown. While the meat is cooking, chop your carrots, zucchini, and baby spinach. Once your meat has cooked, mix in the vegetables and cooked rice. Allow mixture to cook for 3 to 5 minutes.
After the meal has completely cooled, divide into individual portions and store in the freezer or refrigerator. Overall, this recipe will take 45 minutes to complete.
Protect Your Pup with the Right Low Protein Dog Foods
If your fur baby has been diagnosed with early to late stage kidney disease, your veterinarian might recommend that you switch to a low protein diet. These three simple recipes can start you off on the proper way to make low protein homemade meals for your dogs with kidney disease.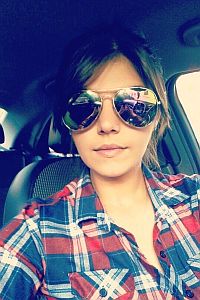 Kassidy Shepperd is the editor in chief for Canine-Prime.com. She is is a dog lover/trainer, a freelance writer and a volunteer at many pet rescue and shelter centers. Kassidy is based in Colorado and regularly writes for dog related magazines and blogs.